De Schil Doetinchem
Pimp my egg
This egg-shaped inner city is systematically weakening: the bombing of 1944, the subsequent reconstruction, reckless urban renewal, etc. We therefore held several days of 'charrettes' with residents, businesses, cultural associations, developers and other stakeholders and formulated an agenda for revitalization and urban repair. New developments provide an opportunity to restore historic structures, without being quaint.
The urban programme consists of ten projects, some of which are already in progress: restoration and reconstruction of the 19th century Lyceumkwartier (2008-2012), development of the Brewinc culture cluster (2010-2012) and realization of the Turkish Cultural centre (2011-2012). Proof of the pudding is the transformation of the Veentjes. Now a failed shopping centre from the '70s; later 'living and working in the middle of the city'.

Details
Date

2005-2010

Product

Charettes & urban requirements programme

Clients

Municipality of Doetinchem

Project website

Contact

Andries Geerse
andriesgeerse@welovethecity.eu

In cooperation with

Johan de Wachter Architecten
The Brewinc culture cluster
%pubdate%
24 shedwoningen in de voormalige praktijklokalen
view details
Charette Doetinchem De Veentjes
%pubdate% view details
De Veentjes step by step
%pubdate%
view details
Download the plans here
%pubdate%
De Veentjes & P.C. Van Nispen
view details
PC van Nispen
%pubdate%
view details
Map of De Veentjes
%pubdate%
Visit the site on google maps.
view details
Turkish Cultural Centre
%pubdate%
view details
"Mosque Doetinchem is gift to society"
3 July 2012
Highest point Turkish Cultural Centre reached
view details
Completion Lyceum Quarter Doetinchem
29 November 2011
Restoration of 19th century urban structure
view details
The Brewinc is ready!
1 July 2011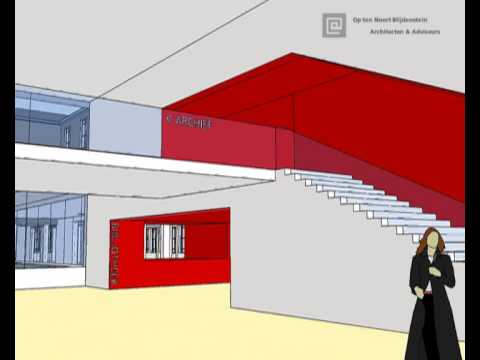 Culture cluster Doetinchem finished in July 2011
view details
Old Post Office reopened
30 June 2011
PC van Nispen restored to original splendour
view details
Urban design plan P.C. van Nispen
21 November 2007
Renewal the Veentjes begins with conservation and 'repair'
view details
Turkish Cultural Center Doetinchem
10 November 2007
Premiere for the Achterhoek: a new polder mosque!
view details
Project Brief The Veentjes
7 July 2007
Doetinchem council approves project brief
view details